by Andrew Lauro – Wannamakeabet Staff Writer
Toronto Maple Leafs + 120 (23-14-2) vs. Las Vegas Golden Knights -133 (25-9-2) @ 3:30 PM 12/31/17
The Maple Leafs head to Las Vegas to take on the red hot Golden Knights in a New Years Eve showdown. Toronto is coming off an overtime loss to the Columbus Blue Jackets, and are 5-4-1 in their last 10 games. The Golden Knights are on a 6-game winning streak coming off a 3-2 win against their division rival the Los Angeles Kings. Las Vegas is 9-0-1 in their last 10 and are 15-2-1 at home, while the Leafs are 12-9-2 on the road.
Both teams stats throughout the season so far: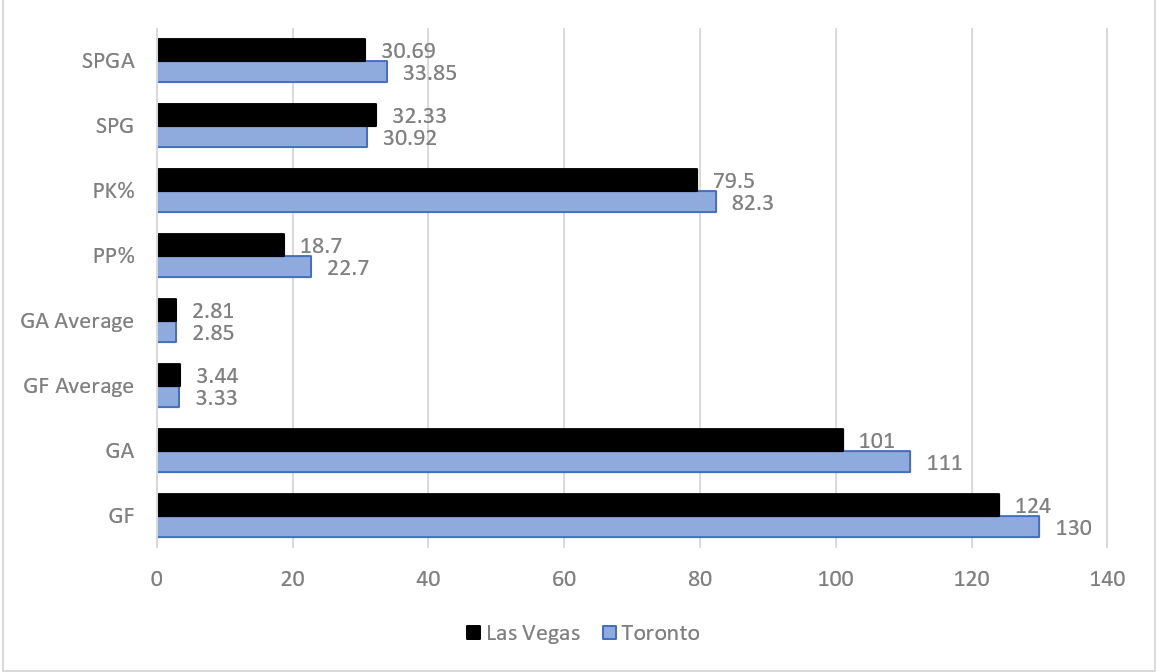 The Leafs rank 3rd in the league with goals for, the Knights aren't to far behind they sit at 5th. The Knights give up the 7th fewest goals in the league and the Leafs are tied at 19th. Both teams are neck and neck with GF average, Vegas ranked 3rd and Toronto at 4th. Toronto's special teams outweigh the Knights significantly. Toronto ranks 5th on the PP and 11th on the PK while Vegas sits at 19th on the PP and 22nd on the PK. The keys to the game will come down to special teams for both teams. Vegas must focus on staying out of the penalty box with Toronto's dominant PP.
These teams played each other earlier this season, on Nov 6th Toronto won against Vegas 4-3 in a shootout. Nazem Kadri of Toronto netted 2 goals in that game, and a goal by Mitch Marner in the shootout sealed the win for the Leafs. With the Golden Knights home record being dominant while also being on a 6-game winning streak. I'd take Vegas in this one as they continue their dominance.